We love a good Vietnamese restaurant! All that fresh and abundantly tasty food.  But the Gold Coast had almost no Vietnamese restaurants only a decade or so back. Now we're blessed with some really great options.
We're fans of dining and big supporters of anyone crazy enough to run an eatery.  As cheerleaders for the Vietnamese restaurants we thought we'd go through a few and give a plug to our favourites. We'll present them here in no particular order, just to let you know we're not playing favourites. 
Let's start with Vietnamese restaurants in our area, northern Gold Coast.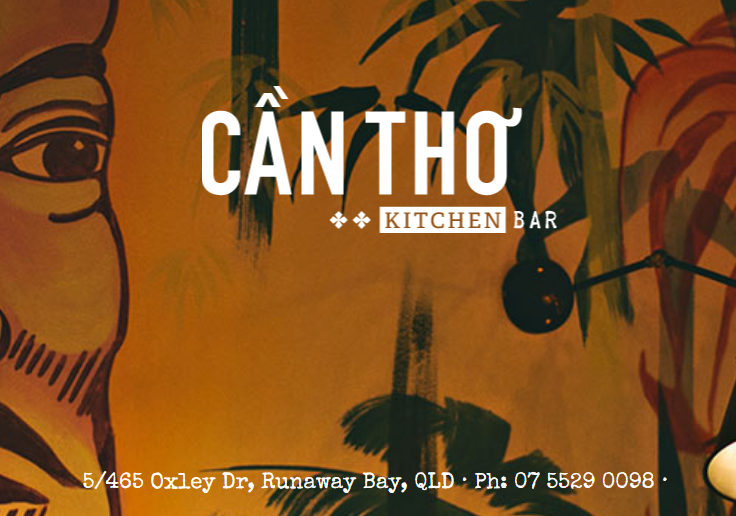 We're a bit biased about this one. Living in Labrador,  Can Tho Kitchen, were the first Veitname restaurant nearby. It was run by the parents of the current owners. The older restaurant was reminiscent of the old fashioned Viet eateries. Now it's modern and very groovy. We said this list is in no particular order but I suppose that's not entirely true, because we love these guys so much we had to put them first!
It helps that they have a lovely restaurant with great food. They were one of the first, if not the first, to go for a modern Vietnamese style restaurant for the Gold Coast. Inheriting the restaurant from their parents, a visit to Melbourne's Vietnamese eateries inspired update of the restaurant. That lead to a renovation that brought in the lovely interior, with long bar, and the fantastic menu. 
Taught by her mother to cook, Thao's recipes reflect the heritage or Vietnam and the advances of modern Vietnam. From  rooftop restaurant bars in Hanoi to cool hangouts in Saigon, Vietnamese dining isn't all alleyways and little seats any more. Can Tho Kitchen would sit right beside these new dining experiences in a modern, progressive Vietnam that hasn't forgotten its heritage. 
It's still a small community of Vietnamese restaurateur on the Gold Coast. You'll love them for their great food and wonderful atmosphere.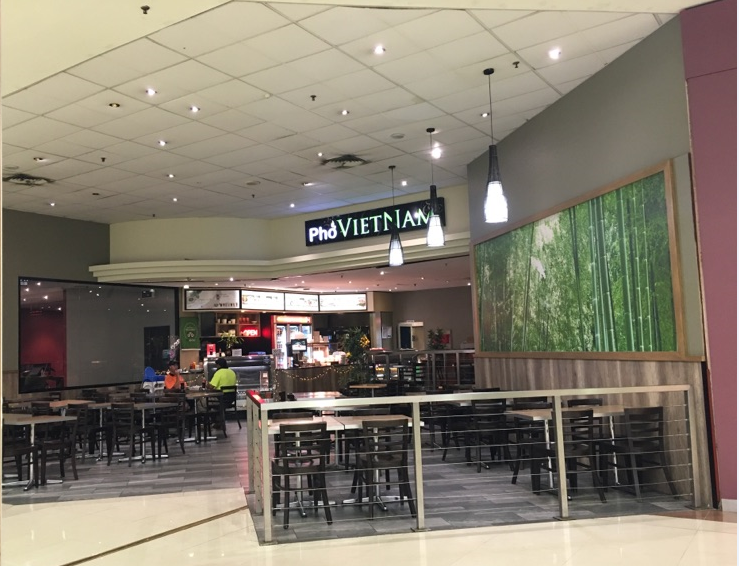 I think these guys were potentially one of the first Vietnamese restaurants on the Gold Coast. They were in Southport's Australia Fair way back when Fig Tree Court still existed. (Do you remember when a fig tree grew out of the lower floor of Aussie fair? I guess it had to go when they did the remake but it was a shame to see the demise of such a beautiful tree.)
Back then, they were one of the few places to get pho on the Gold Coast. (Up this end, it was probably them and Saigon Palace. Saigon Palace has recently closed doors after a long time on the Gold Coast highway. I don't know the circumstances, whether it was covid related perhaps, but we're sad to see them go.)
What a lovely pho it they serve, balanced and flavourful. It's aromatic and delicious.
Known as the signaturae dish of Vietnam, pho is a soup with a balanced aromatic stock. Filled with rice noodles and slices of rare beef, it's a healthy, filling and delicious lunch meal. It's a breakfast food in Vietnam but in Australia it makes a perfect lunch (or dinner). A comforting pho will leave you feeling good all afternoon.
They're now located near the entrance to Australia Fair, just outside the cinemas. If you're in Southport drop in there for lunch. You will not be disapointed by Pho Vietnam.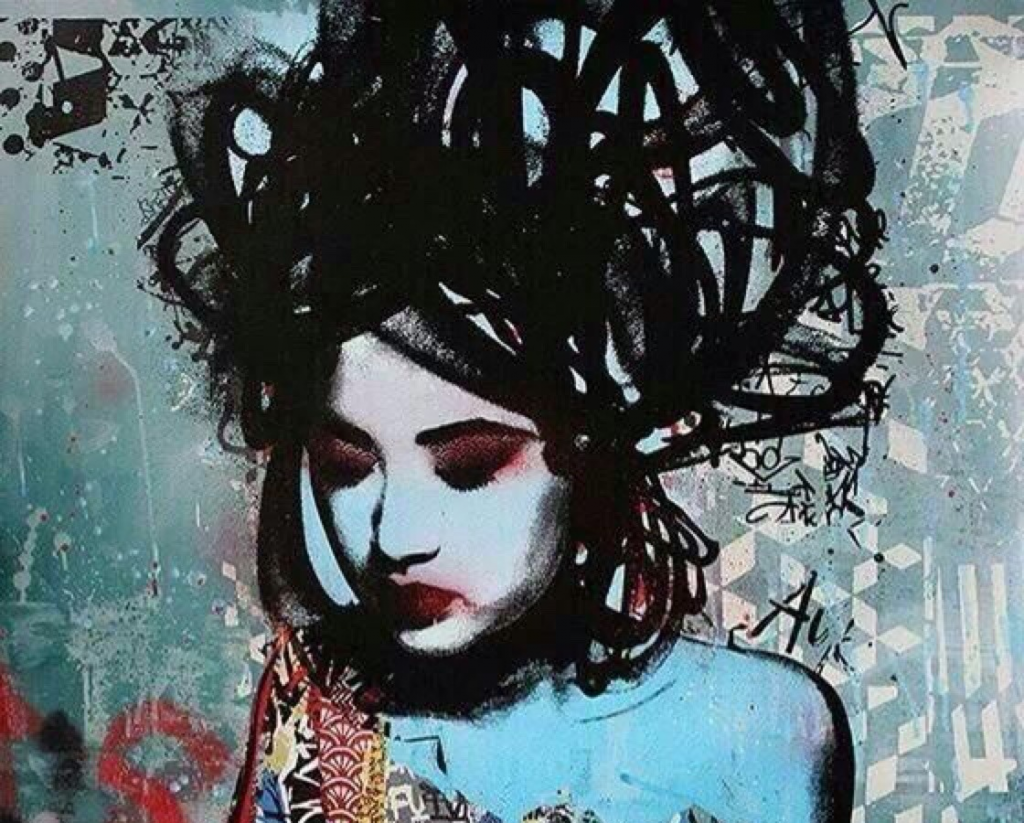 These guys are so good they earned a TripAdvisor Travelers Choice award. They're given out to the top listings that have consistently good reviews. They're very hard to get. So it's not just us who think that quan55 are good. It's almost unanimous. 
Their pho is cooked in the same pot Wynn's (owner/manager) auntie used many years ago. She learned to cook Vietnamese from her extended family, growing up in South Australia. Now they have chefs who work  to create meals that evoke traditional Vietnam and represent the modern food scene there. I love that back and forth shared between the elements that combine to form their menu, bringing the home cooked comforts and the ideas of a modern chef together. 
They have a wonderful and loyal clientele and very relaxed atmosphere. If you'd like to join them please see their booking page.  They have a set menu that features small, medium and large plates. As well as the menu they introduce specials each month.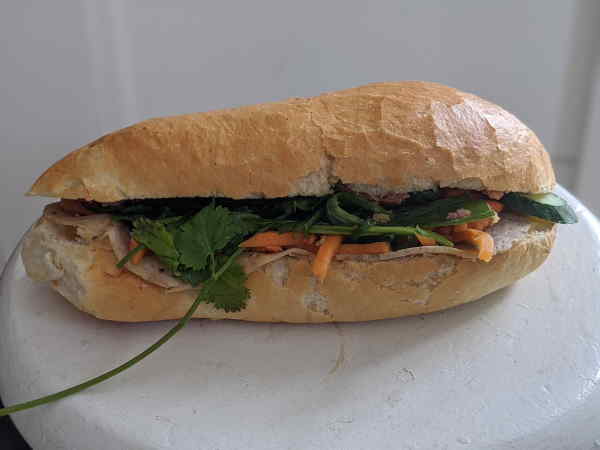 Here's one you probably didn't expect to see in this list. A hot bread shop. That's part of the reason we've listed it here. We're very pleased to share with you this hidden secret in the local Vietnamese cuisine. If you love banh mi you want to visit this place.
Bahn Mi is a combination of the best of French and Vietnamese cuisine combined into one very convenient lunch roll. For just $7 you get a baguette, pate (showing the French influence), pickles daikon radish, coriander and pork sausage (from its Vietnam side).
I love that these bahn me are served next to meat pies and lamingtons in a suburban bakery. Combining the best of France, Vietnam and Australia by getting a bahn mi and cheddermite scroll in one location, the Parkwood Bakery is a great place to drop in for a tasty lunch.
I also want to mention VN Bakery in Australia Fair. They're the real deal.
If you read their reviews you might see a few one star reviews complaining about customer services. (Some even say the food was delicious but the staff were rude. One star.) It's true to say that Vietnamese standards of service can be less gentle than what some are used to. But let's just say that plenty of Vietnamese line up at VN Bakery and if you value taste you can put up with the bluntness. Despite a few grumbles they still get a 4.2 star average on Google reviews. They serve five star food and that's what matters.