life happens coffee helps
life happens coffee helps
one of the best coffeehouses
Making great coffee is an art form in itself. Good coffee will always draw a crowd and is the bedrock of any cafe's success. Here at Zinc Cafe we believe that the art of making incredible coffee should be mastered and perfected. 
When you want specialty coffee made with love and care you should consider Zinc Cafe. 
Feel our warm and cozy atmosphere, where everybody can find aromatic sort of coffee and try our delicious desserts, perfectly coupled with hot coffee. Our stylish interior and friendly staff will make your day!
There are more than 100 sorts of high-class coffee in our menu! Freshly ground beans in a small cup will empower you with great mood and thoughts, inspiring you for the whole day.
Here, at Coffeegato, you are able to taste the most magnificent coffee ever! Our barista will make our special beverages, so you could feel the best coffee taste. Welcome to Coffeegato to have your cup of coffee!
Discover your special morning cup of coffee here at Coffeegato! We will offer you aromatic blend of arabica and orient spices. Our regular clients adore this morning routine and come to us everyday for the next portion of coffee. Our menu includes various special beverages you can try!
Call us or contact online to book a table for your perfect meeting with friends! You will have your great time at Aromecafe over coffee and dessert.
Fresh brewed coffee and steamed milk
Espresso Shots and Light Layer of Crema
Espresso, and Smoothed Layer of Foam
Espresso, Milk, Ice and Caramel Sauce
Espresso, vanilla-flavored syrup and milk
Rich Espresso With Milk and Foam
Espresso, bittersweet mocha sauce, milk and ice
Espresso Milk With Flavor,and Cream
Espresso, White Chocolate, Milk, Ice and Cream
Espresso, ice, with smoked butterscotch
Espresso, Milk, Ice, and Gingerbread Flavor
Espresso, and Smoothed Layer of Foam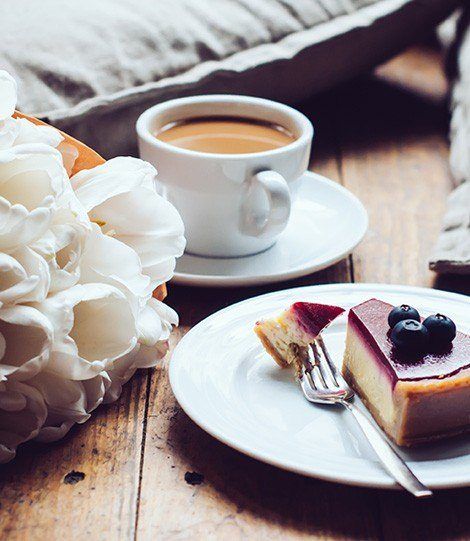 try the best coffee in the city
If you love coffee as much as we do, you should definitely visit us and have your cup of coffee! Here, at Coffeegato, you will find the best fresh-roast coffee, brewed and made with love. We will add some spices, milk and other secret ingredients to make your day perfect with us!
Coffeegato is something! I loved their menu and the taste of coffee they make. It was aromatic, good-looking and hot enough - just like I like. I also tried their desserts - cheesecake was awesome, and cupcakes were very attractive. Thank you!
Wonderful coffeehouse with great menu and very delicious beverages! Perfect taste, great service and friendly ambiance - this is all Coffeegato. I will certainly recommend it to all my friends as this place is perfect to spend some time together.
I'm in love with Aromacafe for their tasty beverages and fresh desserts! I really enjoy fragrant coffee coupled with berry desserts. Those are great in Coffeegato! Amazing place where you can have a great time with your beloved ones.